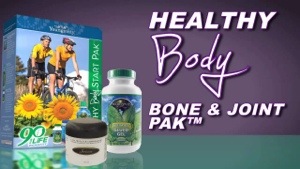 Is There a Natural Cure for Rheumatoid Arthritis?
The Causes and Correction of Rheumatoid Arthritis
Rheumatoid Arthritis is a condition in which the immune system attacks the synovial membranes surrounding the joints. It causes inflammation of the joint and the surrounding tissues, characterized by swelling, pain and stiffness of the affected joints. Unlike osteoarthritis, which usually affects only a few joints, rheumatoid arthritis usually involves many of the major joints of the arms, hands, legs and ankles, and sometimes other joints. Over time it causes damage to the joint structure and function, which limit the range of motion. Other symptoms include extreme fatigue and poor sleep, due to painful joints, which is usually worst at night.
Now, thanks to the pioneering work of two great American doctors, the two primary causes of rheumatoid arthritis are much better understood. Many people have experienced tremendous improvement by applying this knowledge, and in many cases, complete remission of RA (meaning no more symptoms or abnormal blood tests). But it takes both parts of the equation to get the best results.
Cause #1 - Bacterial toxins and Rheumatoid Arthritis
For many years, medical researchers have theorized that some type of bacteria or other microbe was involved, either in initiating the condition, or causing its ongoing activity. Some types of bacterial infections are known to produce toxins, which can enter the bloodstream and cause inflammation in various joints and other body parts. A lot of work has been done in the area of antibiotic therapy, attempting to kill bacteria suspected of causing RA. Dr. Thomas McPherson Brown was the first medical doctor to extensively use antibiotics to treat rheumatoid arthritis, in over 10,000 patients. His work met with much skepticism from medical authorities, but numerous other doctors began using the therapy and reported good results. The National Institutes of Health sponsored a study called "Minocycline In Rheumatoid Arthritis" (MIRA) to determine whether the antibiotic therapy could be verified. The results were published in Annals of Internal Medicine in 1995. Over 50% of the patients who were given minocycline improved by more than 50%, according to subjective criteria of joint tenderness and swelling.
The antibiotic protocol (AP) often takes a year or more to produce significant improvement, and sometimes up to four years for complete remission. However, when combined with the following nutritional therapy, results have been obtained much faster. And instead of remaining on the antibiotic for an indefinite period of time, it is now possible to switch to all natural means after a few months, and even use natural antibacterial supplements from the start.
Cause #2 - Nutritional Deficiencies and Rheumatoid Arthritis
Dr. Joel D. Wallach has spend over 40 years studying the effects of nutrition on both animals and humans. He grew up on a farm, and observed that his father added nutritional supplements to the farm animals' food. It seemed strange to him that the farm animals needed nutritional supplements, but his family supposedly did not. He earned his bachelor's degree in agriculture and animal husbandry, specializing in soils. Then he obtained degree veterinary medicine, and began working with Marlin Perkins, the host of the popular "Wild Kingdom" TV series.
Dr. Wallach learned that many diseases were being prevented and cured in livestock by providing the animals with essential nutrients that were lacking in sufficient quantities in their food supply. Through his association with Marlin Perkins, he was appointed the lead scientist in a $25 million study, funded by the National Institutes of Health, in which he performed 17,500 autopsies on over 450 species of animals, to better document the causes of death. He again confirmed that nutritional deficiencies were involved in virtually all animal diseases. Today, over 900 diseases in animals have been traced to nutritional deficiencies, and the correction is as simple as supplying all of the essential nutrients.
In order to apply this knowledge to human health, Dr. Wallach then earned a degree as a Doctor of Naturopathy (ND). Naturopathic doctors are currently licensed to practice medicine in 12 states in the US, and the number is growing steadily. They work as general practitioners, deliver babies and perform some types of surgery. But rather than focus on using medication to treat and manage the symptoms of disease, naturopathic doctors prefer to apply knowledge of nutrition and wellness to aid the body in correcting the underlying causes. When disease conditions are the result of a deficiency of one or more essential nutrients, supplying all of the essential nutrients naturally allows the body to heal itself.
Dr. Wallach has identified 91 essential nutrients that all mammals require for optimal health. These include 60 minerals, 16 vitamins, 12 amino acids and 3 essential fatty acids. He states that a deficiency in just one essential nutrient will eventually cause one or more diseases.
The Winning formula for RA
Neither the essential nutrients nor the antibiotic protocol alone are sufficient to completely correct the underlying causes of rheumatoid arthritis, but a combination of the two can produce amazing results. Dr. Wallach reports that in as little as two weeks, RA symptoms begin to vanish, and over the next 12 months, the damage to joints cause by RA will be significantly repaired and mobility greatly improved. Joints that could not be used without extreme pain are literally becoming normal, and the range of motion is greatly improved.
For a Free e-Book with the Complete Protocol for RA:
Call 864-593-5396, or
Send an email to info@NaturalHealthManual.com, requesting the "Natural RA Protocol".